Welcome
Welcome to the St. Mirren Programme Archive. This is an unofficial site devoted to the history of football match programmes involving St. Mirren Football Club from season 1945/46 to the present day.
Background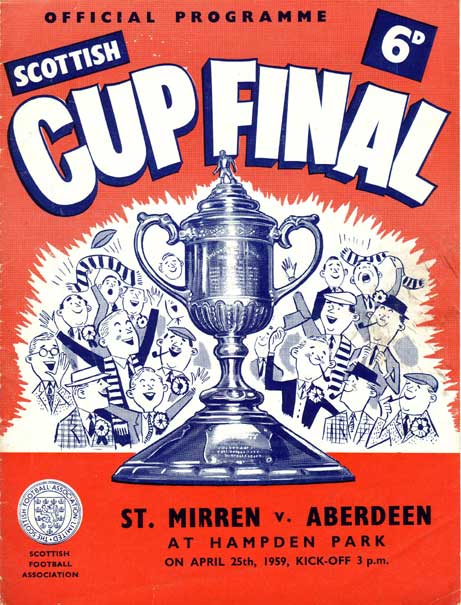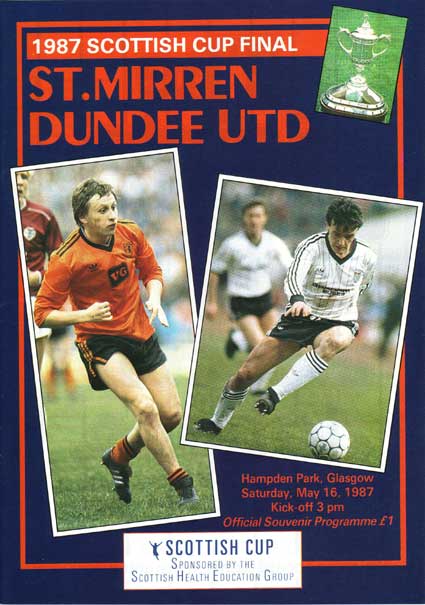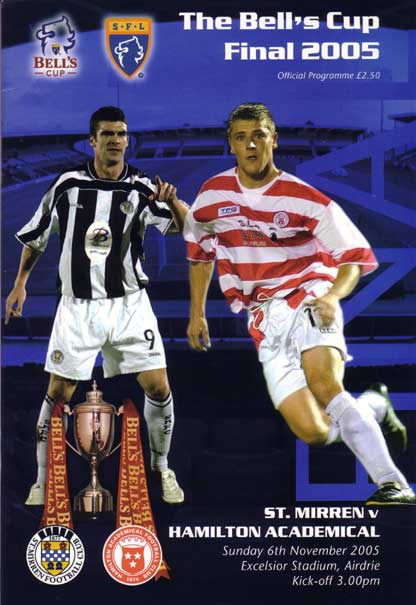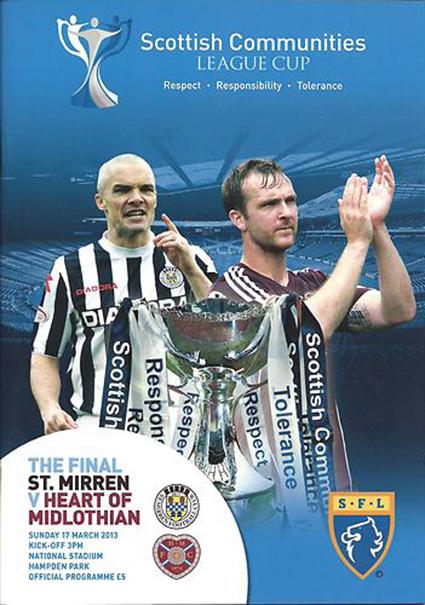 Collectors of Scottish football club programmes have always faced difiiculties in detemining if a programme was issued for each of their club's matches. The late 1980s saw an attempt to redress the situation, with the publication of programme guides for Celtic, Rangers, Falkirk and Kilmarnock. Some years later, these were joined by similar booklets for Hearts and Hibs.
Much of the information here is based on 'A Collector's Guide to St. Mirren Programmes 1946/47 - 1990/91', a booklet which I researched and produced in late 1991. In 2008, when I decided to revive my collection after a number of years hibernation, it felt like the right time to revise and extend the details of the Collector's Guide to cover all programmes up to the present day.
What you'll find here
The site has a simple structure :
Postponed and Rearranged matches
Postponed matches cause the greatest sense of confusion amongst collectors as it is difficult to ascertain if a programme was produced. Likewise, depending on when the match is eventually played, the original programme may be re-issued (with or without an updating insert), a brand new programme may be produced, or indeed nothing may exist. I have taken a simple and consistent line in the development of this archive :
Postponed matches are only included if it is known that something exists bearing the original date of the match.
Rearranged matches include the date of the original match and state what was produced, if anything, bearing the date of the rearranged match.
Throughout the archive, I have taken the approach that an official teamsheet is an acceptable substitute when no other programme exists for the date of the game.
Acknowledgements
Many of the images come from my own collection, but I would like to thank the Club-specific web sites listed on the Links page and fellow collectors Jim Crawford, Leslie Robertson, William Clark, Stuart Black, Mark Smith, John Lynn, Paul Pettigrew, Richard White, Eric Gregor and David Cochran for the use of additional programme scans and to Steve Bell for additional team information.
Match information has been sourced from contemporary newspapers, various Scottish Football record books and programmes. The historical articles in the St. Mirren programmes over the years have been an invaluable reference, and I am also grateful to the authors of "Marching On...: 125 Years of the St. Mirren Football Club" for producing such a well documented history of the Club.
Errors and omissions
Inevitably, with so much information gathered in one place, there are bound to be errors and omissions and I apologise for these. Please contact me if you have any corrections, additional information or good quality scans of any missing programmes, teamsheets or tickets.